There are numerous reasons to use a VPN to change your IP on PS4. You might do this to access Netflix movies available in a country outside your own, reduce lag when gaming online, access game releases available in different countries, or protect yourself from DDOS/Booter attacks.
Requirements
-Advertisement-



Hide your IP Address on PS4
Follow below steps to get started.
Step 1
From the main menu in XMB, go to Settings.
Step 2
Move down through the options and select Network.
Step 3
From the Network screen, select the first option, Connect to the Internet.
Step 4
XMB will now ask if you're using a Wi-Fi or LAN connection to access the Internet with your PS4. Select whichever one is appropriate for your situation.
Step 5
XMB will ask how you want to set up your Internet connection. Choose Custom.
Step 6 (Wi-Fi only)
If you're using a Wi-Fi connection you'll have to select the name of the network from the next menu.
Once that is done, enter the password for that network.
-Advertisement-



Step 7
It will ask for your DHCP Host Name. Select Do Not Specify.
Step 8
For DNS Settings, choose Automatic.
Step 9
For your MTU Settings, do the same and select Automatic.
Step 10
Now we've reached the important part! For the Proxy Server, choose Use.
Step 11
Enter the IP Address of your VPN server as well as the Port Number below that.
If you don't have one or know what this is follow the tutorial on their site.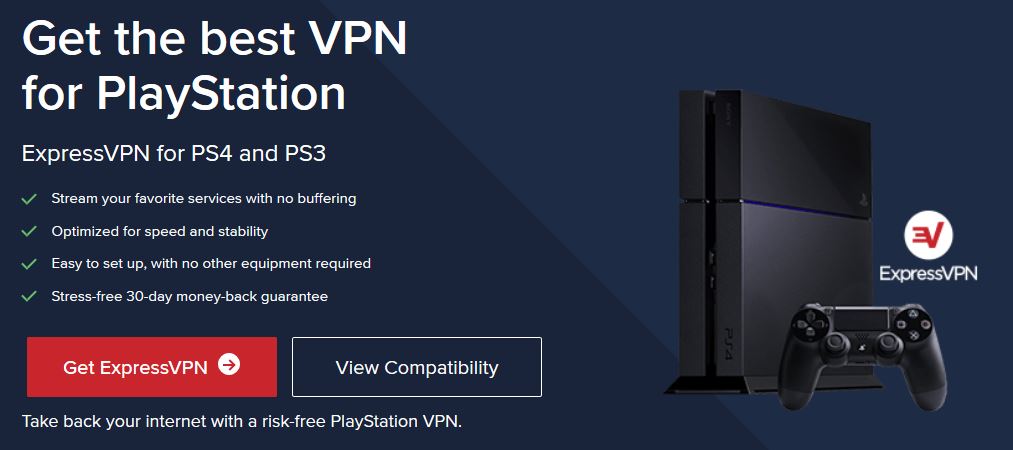 Step 12
Now that you've entered the specific info for your VPN, XMB ask you to save your setting on the next screen.
Next, you'll be prompted to test your Internet connection. Now you'll be certain if the VPN is up and working properly.
That's it.
Read more about our other tutorials