Low Orbit Ion Cannon (loic mobile) is a simple application that allows users to send UDP, HTTP, or TCP data packets to any IP address. LOIC can help users with testing server data flow by emulating controlled traffic flow. Since LOIC supports all three socket protocols (UDP, TCP, and HTTP), LOIC could thus be used with any type of server.
Features
-Full control over traffic flow
-Send data packet to any IP address
-Various methods to send data packets (HTTP, UDP, or TCP)
-Retrieve IP address from any real web-address
-Send data packets to any port
-Fast and efficient compared to other leading apps
-Free forever
Requirements
LOIC Mobile app – Loic Download linkA Booter – View our list hereVPN to protect your IP address – Grab hereThe Victim's IP address – IP grabber

Note* If you are unsure how to obtain the ip address of the player on ps4/xbox view our article here - How to pull IP's on xbox and ps4 2019
 Instructions
Firstly connect to your VPN and make sure it is runnning
Download LOIC on google play and install
Open up loic > make sure you tick manual IP and type in the IP you pulled from the victim. In the port section type in 3074.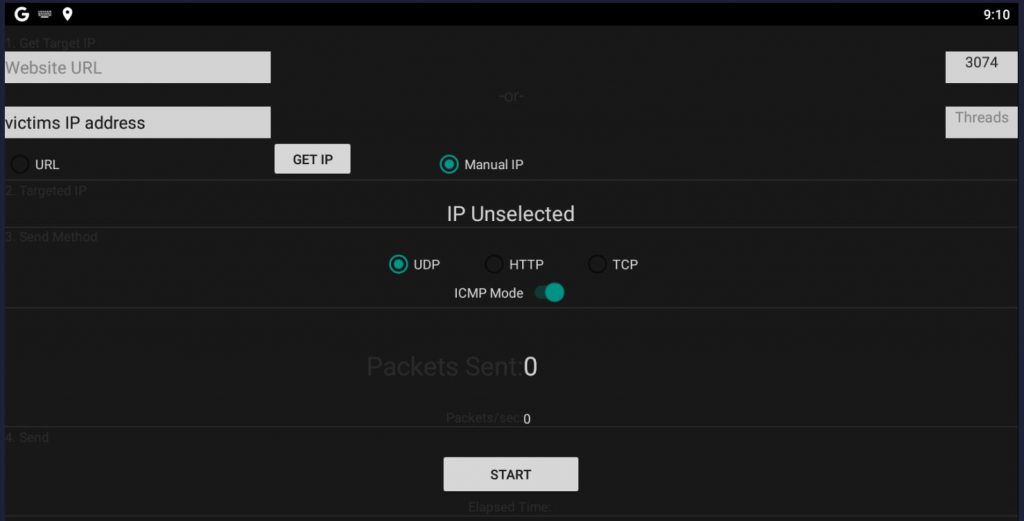 Fill in the threads section. Start low for instance 100 threads to see whether it's successful. If not, add a higher number, but not too high as it will crash the application.
Once you're done. Click start to boot your opponent offline!